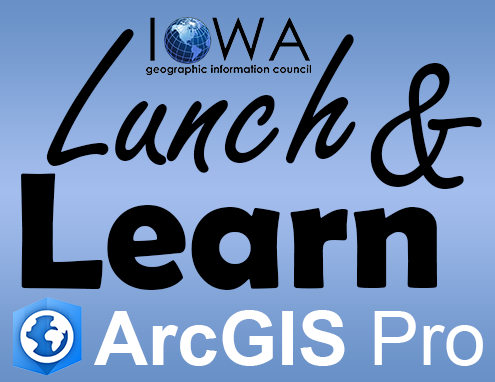 The March 2021 IGIC Lunch & Learn will be held on March 24, 2021, at noon, and will be an informal panel of IGIC members discussing ArcGIS Pro – Tips & Tricks. We want to cover a range of topics, such as…
workflow questions,
"where is the….?",
getting started suggestions,
software licensing issues,
and any other ArcGIS Pro topics that IGIC members want to discuss.
We want this session to BENEFIT YOU! What do you want to discuss? What question(s) about ArcGIS Pro have you struggled with?
Click on the form below and submit your questions today. You can fill it out more than once, so don't be shy! We'll try to tackle as many as we can during the Lunch & Learn session.
ArcGIS Pro Lunch & Learn Topic Request Form (https://docs NULL.google NULL.com/forms/d/e/1FAIpQLScwPvLFFI0rGohB4qUzOcUfTJlDlirOin8xN6pkX9c4bGe9gw/viewform)
THANKS FOR YOUR SUBMISSION and SEE YOU MARCH 24TH!