Did you miss the IGIC Lunch & Learn held on January 13, 2021, at noon? Check it out now.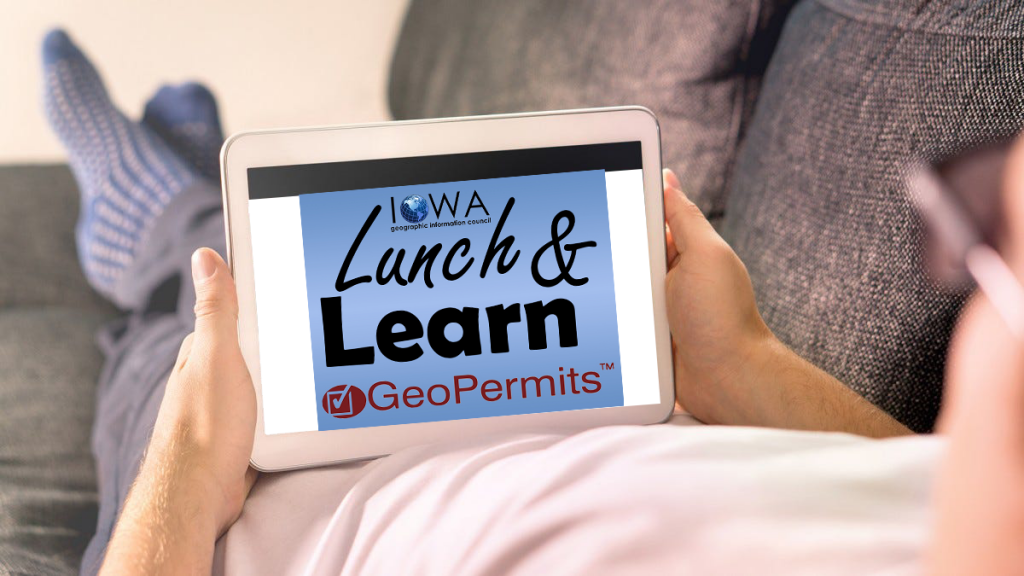 Ryan Smith, with Schneider Geospatial, and Penny Vossler, Boone County GIS Coordinator, presented information on "GeoPermits™."
You can view the recorded Lunch & Learn by following the link below. And be on the look out for information on upcoming IGIC Lunch & Learn programs.
View January 13th IGIC Lunch & Learn:
GeoPermits™ with Ryan Smith & Penny Vossler (https://iastate NULL.webex NULL.com/iastate/ldr NULL.php?RCID=f893d16052f845e1ab0d531dd4965574)