Join your fellow IGIC members for the November 2021 Lunch & Learn: Using ArcGIS with LiDAR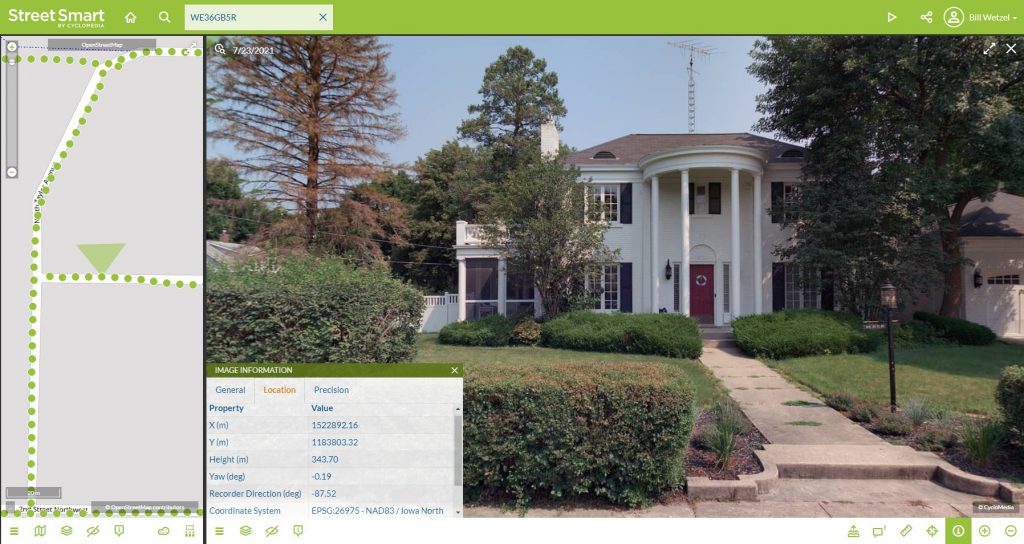 Bill Wetzel, Cyclomedia Technology, will discuss how many local governments and utilities rely on technology initiatives that optimize management of properties, assets, and infrastructure. Cyclomedia provides high resolution street level imagery, LiDAR, software tools and asset data collection services that enable jurisdictions to move towards more efficient data-driven operations. In this session, we will provide an overview of street level imagery resources and compare against open-source and professional grade imagery dataset and Saas/web based applications. This session will showcase several case studies and integrations demonstrating how agencies are leveraging street level imagery and LiDAR resources to support their operations.
Join our online Lunch & Learn: Multipurpose Use of Street Level Imagery on Wednesday, November 17, 2021, at noon.
Webex Meeting Information:

Join from the meeting link
https://iastate.webex.com/iastate/j.php?MTID=m670a937d5b1d9267bad8f5ca84026612 (https://iastate NULL.webex NULL.com/iastate/j NULL.php?MTID=m670a937d5b1d9267bad8f5ca84026612)
Join by meeting number
Meeting number (access code): 2621 946 2303
Meeting password: hWkPe22bgP3
Join by phone
+1-312-535-8110 United States Toll (Chicago)
Join from a video system or application
Dial 26219462303@iastate.webex.com
You can also dial 173.243.2.68 and enter your meeting number.Join using Microsoft Lync or Microsoft Skype for Business
Dial 26219462303.iastate@lync.webex.com