Join your fellow IGIC members for the April 2022 Lunch & Learn on Wednesday, April 20, 2022.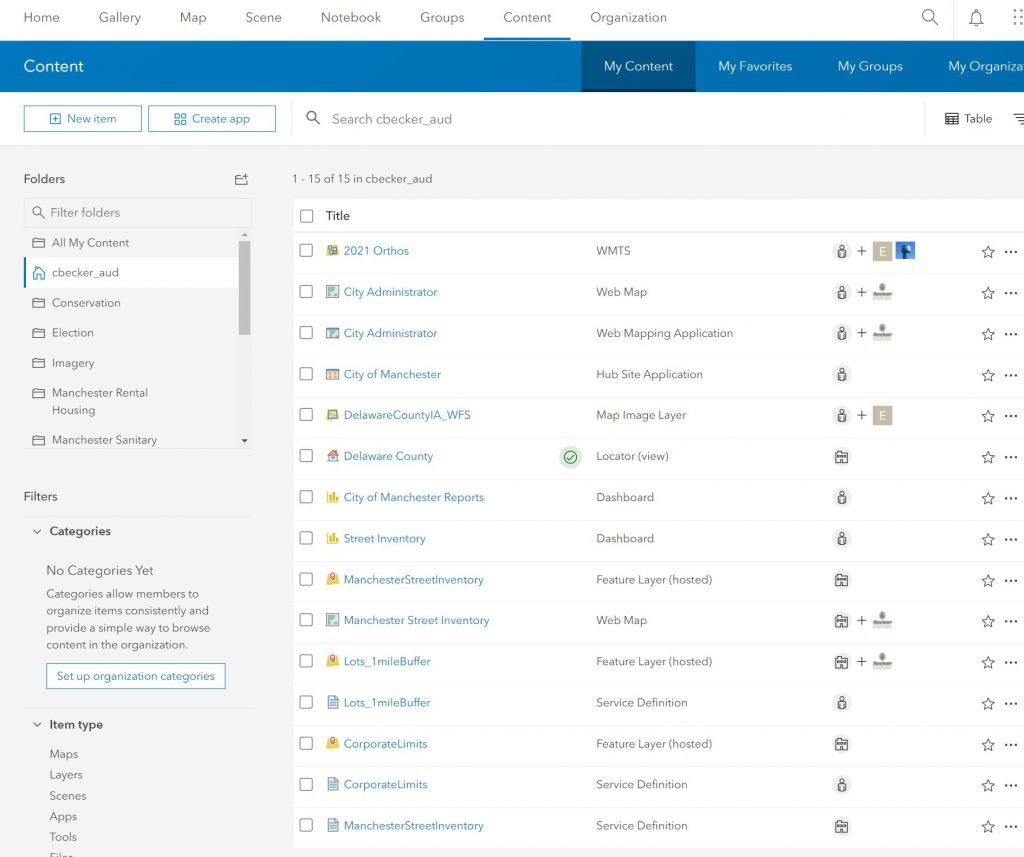 As most of you know, organizing and maintaining your data, maps, and applications in ArcGIS Online can be a daunting task. Throw in other non-GIS files and multiple users and you can quickly have a chaotic mess of information in your organization folders.
A panel of IGIC members will be discussing how they have managed, both successfully and not so successfully, these very issues. Topics may include folder names, file maintenance, groups, data for public consumption, moving data from one content owner to another, and more. They may not have all the answers, but there will be lessons to learn.
Panel participants:
John Degroote, GeoTREE Center – UNI
Patrick Wilke-Brown, Iowa Office of the Chief Information Officer
Micah Cutler, Schneider Geospatial
Josh Obrecht, GIS Support and Research Facility – ISU
Matt Boeck, Story County
Join our online Lunch & Learn: Organizing Stuff in ArcGIS Online on Wednesday, April 20, 2022, at noon.
Webex Meeting Information:
Join from the meeting link
https://iastate.webex.com/iastate/j.php?MTID=mf37cbb874a0357a80e1c78fb07c66f12 (https://iastate NULL.webex NULL.com/iastate/j NULL.php?MTID=m499991ac1c48e09b2c83ed411270636b)


Meeting number (access code): 2623 069 3357
Meeting password: mZzPN295Jvd