Did you miss the April 2021 IGIC Lunch & Learn session on ArcGIS Field Maps? You can view it now!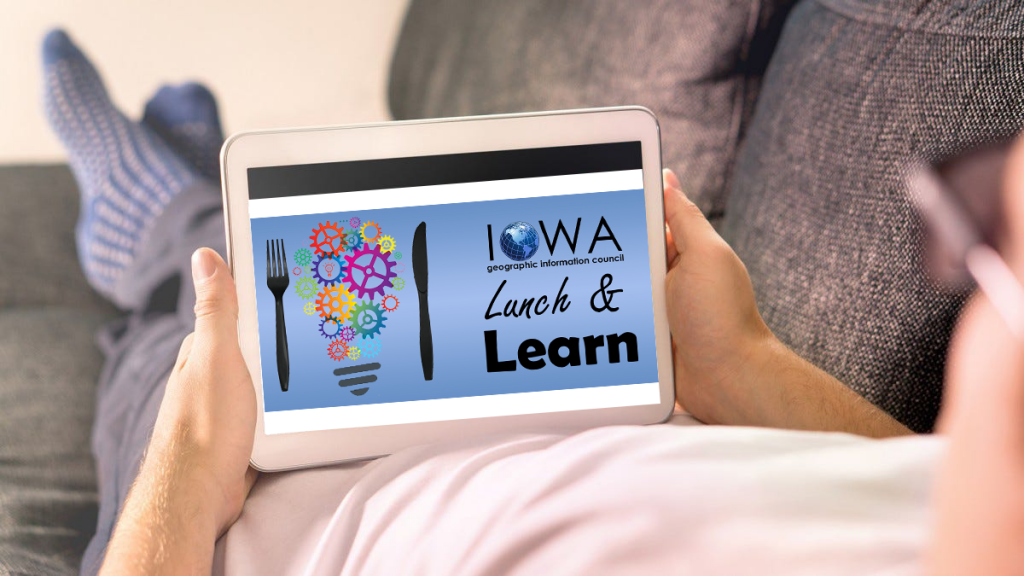 Chase Fisher, Solution Engineer – Local Government with Esri presented "An Introduction to ArcGIS Field Maps, an all-in-one app that combines the capabilities of Explorer, Collector, and Tracker. Helping organizations use data-driven maps to help fieldworkers perform mobile data collection and editing, find assets and information, and report their real-time locations."
You can view the recorded Lunch & Learn by following the link below. And be on the look out for information on upcoming IGIC Lunch & Learn programs.
View April 14, 2021, IGIC Lunch & Learn:
An Introduction to ArcGIS Field Maps (https://iastate NULL.webex NULL.com/iastate/ldr NULL.php?RCID=b7c2dab4b65640e1ba8f6a5a1bece2e7)