Lunch & Learn: Navigating Forward in Your GIS Career
February 17 @ 12:00 pm

-

1:00 pm
IGIC Lunch & Learn: 5 Forces, 5 Trends, 5 Skills Important in Navigating Forward in Your GIS Career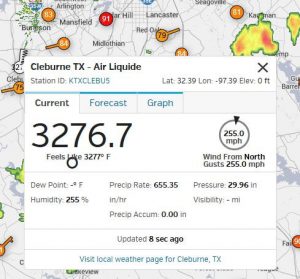 Date: Wednesday, February 17, 2021
Time: Noon – 1:00 PM
Presenter:
Joseph Kerski, Ph.D., GISP
Education Manager, Esri
Geoawareness, geoenablement, geotechnologies, citizen science, and storytelling are combining to bring the RS-GIS community to a pivotal moment. How can these forces, along with 5 trends in GIS, transform how our world moves through this decade? What are the 5 skills that are most needed as you plan your own pathway through this decade?
Join Geographer Joseph Kerski for a lively discussion and demonstration as we reflect on the progress the geotechnology community has made and the challenges that remain through 5 forces, 5 trends, and 5 skills.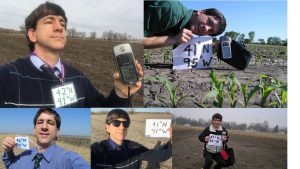 Joseph Kerski is a geographer with a focus on the use of Geographic Information Systems (GIS) in education. Joseph gave two TED Talks on "The Whys of Where". He holds 3 degrees in geography and has served as geographer in 4 sectors of society, including government (21 years at NOAA, US Census Bureau, USGS), academia (Penn State, Sinte Gleska University, University of Denver, U of Minnesota, others), private industry (as Education Manager for Esri for 15 years), and nonprofit organizations (as President of the National Council for Geographic Education, and others). Joseph authored over 75 chapters and articles on GIS, education, and related topics, and visits 30 universities annually. He conducts professional development for educators, writes curricular resources, and speaks in international venues. He has created 5,000 videos, 750 lessons, 1,000 blog essays, a monthly Thinking Spatially podcast, and authored 8 books, including Spatial Thinking in Environmental Contexts, Interpreting Our World, Essentials of the Environment, Spatial Mathematics, Tribal GIS, International Perspectives on Teaching and Learning, and the GIS Guide to Public Domain Data. He writes for columns such as GeoInspirations for Directions Magazine, Esri GeoNet, and Spatial Reserves. But as a lifelong learner, he feels as though he's just getting started and thus actively seeks mentors, partnerships, and collaborators.
Webex Meeting Information:
Meeting number (access code): 120 784 8787
Meeting password: XrQQxPd8H32

(https://iastate NULL.webex NULL.com/iastate/j NULL.php?MTID=mcc1cbb4d32f95dea0e3725f2672316f8 )
Tap to join from a mobile device (attendees only)
+1-312-535-8110,,1207848787## United States Toll (Chicago)
Join by phone
+1-312-535-8110 United States Toll (Chicago)
Global call-in numbers
Join from a video system or application
Dial 1207848787@iastate.webex.com
You can also dial 173.243.2.68 and enter your meeting number.