December 2021 IGIC Lunch & Learn: Iowa/Utah Geospatial Exchange
December 15, 2021 @ 12:00 pm

-

1:00 pm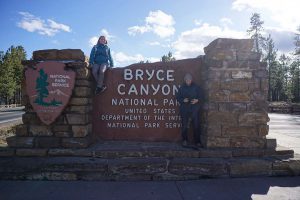 Join the IGIC Lunch & Learn for December 2021
Title: Iowa/Utah Geospatial Exchange – An Interchange of People and Ideas
Date: Wednesday, December 15th
Time: Noon-1:00 PM
Presenter: Amy Logan and Penny Vossler
This presentation will provide an introduction to the Iowa Geospatial Conference Exchange, a program to encourage sharing of GIS programs, data, and knowledge between state organizations. Amy Logan and Penny Vossler have returned from geospatial exchange in Utah with examples of Utah's geographic resources and strengths, some great ideas from their conference, new friends, and great photos to share.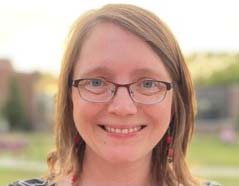 Amy is a GIS analyst at the ISU GIS Facility. She works on a number of GIS, remote sensing, and social science related projects. She is also the state coordinator for IowaView. Currently, she is analyzing the results of a survey of K-12 teachers across Iowa to understand how teachers are using GIS in the classroom as well understand non-users barriers and level of interest in using GIS in the classroom. Amy enjoys observing the changing seasons while walking with friends and family around her neighborhood, creating art with her children, and harvesting vegetables at Mustard Seed Community Farm.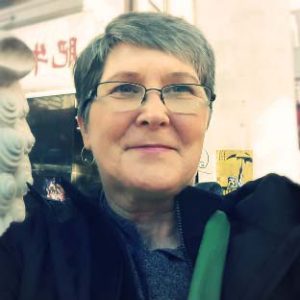 Penny is the GIS Coordinator for Boone County, Iowa. Duties are too numerous to list, but include piloting Boone County's GIS program plus installation and updating GIS software, training and support of GIS users, creation of maps and APPs, implementing and supervising field data collection with Field Maps and Quick Capture, responding to data requests, 911 data creation and maintenance, editing GIS data, and implementing and supporting the online permitting system. She is also serving as chair of the Iowa GIS Information Council (IGIC) this year, and sits on the steering committee for the MidAmerica GIS Consortium. Penny is seldom spotted without a ball of yarn and a pair of knitting needles, is a regular at the gym and occasionally seen seeking the open road with her motorcycle.
Join our online Lunch & Learn: Iowa/Utah Geospatial Exchange on Wednesday, December 15, 2021, at noon.
Webex Meeting Information:

(https://iastate NULL.webex NULL.com/iastate/j NULL.php?MTID=ma2db4a552dfafdc75f09b314f41c98dc)
Join from the meeting link
https://iastate.webex.com/iastate/j.php?MTID=ma2db4a552dfafdc75f09b314f41c98dc (https://iastate NULL.webex NULL.com/iastate/j NULL.php?MTID=ma2db4a552dfafdc75f09b314f41c98dc)
Join by meeting number
Meeting number (access code): 2622 877 3520 Meeting password: ZxZn32jGu2a
Tap to join from a mobile device (attendees only)
+1-312-535-8110,,26228773520##0126228773520%23 +%2301> United States Toll (Chicago)
Join by phone
+1-312-535-8110 United States Toll (Chicago)